U.S. continues aid to Lebanon army: Report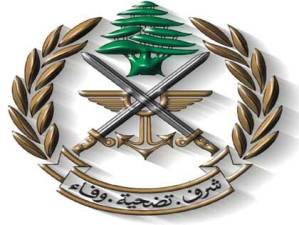 The U.S. administration is set to continue supplying the Lebanese army with military weapons and equipment, a local newspaper reported.
Citing anonymous diplomatic sources the Lebanese daily Al-Nahar said the U.S. administration would continue to support the flow of military aid, estimated at $100 million.
"Washington also demanded that the army command exercise restraint and not grant Israel an excuse to attack," the paper quoted the sources as saying.
"The situation in the region is very sensitive because if Israel attacks Iran then the front in southern Lebanon will erupt."
The report comes a month after the U.S. Congress temporarily blocked $100 million in military aid to Lebanon, claiming it was unsure of the country's ties with Hezbollah.
A deadly clash between Israeli and Lebanese troops along the borders dividing their countries prompted the suspension.
"Until we know more about this incident and the nature of Hezbollah influence on the [Lebanese military] — and can assure that the Lebanese military is a responsible actor — I cannot in good conscience allow the United States to continue sending weapons to Lebanon," U.S. Rep. Howard Berman, D-Calif., the chairman of the House Foreign Affairs Committee, was quoted saying at the time.
"The incident on the Israel-Lebanon border only … reinforces the critical need for the United States to conduct an in-depth policy review of its relationship with the Lebanese military," he warned.
Separately, U.S. Rep. Nita Lowey, D-N.Y., chairwoman of the House appropriations subcommittee, said that authorizing military funding said that the incident was "tragic and entirely avoidable. U.S. assistance is intended to enhance our safety and that of our allies."
U.S. relations with Lebanon have been strained since the incident, sparked when Israeli troops tried to cut down a tree on the border, prompting the Lebanese to open fire against them. Two Lebanese soldiers, an Israeli officer and a journalist were killed in the attack.
U.S. State Department officials have said that they were unaware of any U.S. weapons supplied to Lebanon that were used in the bloody attack.
Al-Nahar reported that Washington would resume aiding Beirut because of the military's "success in recent years in stabilizing the turbulent country, as well as its conduct." It said that the United States had been reassured of Lebanon promise to keep its supply of U.S.-made weapons from Hezbollah's reach.
There has been no official response from the U.S. State Department.