March 8 wants UN to abolish STL
According to local reports , a March 8 delegation visited UN Special Coordinator for Lebanon Michael Williams' office on Saturday and delivered a memorandum asking UN Secretary General Ban Ki-moon to abolish the Special Tribunal for Lebanon (STL).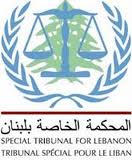 The memorandum called on the UN to replace the STL with a joint Arab-Lebanese commission to investigate the 2005 assassination of Lebanon's former Prime Minister Rafik Hariri, he added.
According to local reports , March 14 General Coordinator Fares Soueid said in an interview published in Kuwaiti newspaper As-Seyassah on Sunday that Hezbollah Secretary General Sayyed Hassan Nasrallah feels threatened by the tribunal.Soueid revealed that the March 8 parties also submitted the same memorandum to the Chinese and Russian embassies in Lebanon.
No one really knows what the contents of the STL indictments will be like , but the leader of the Iranian backed Hezbollah admitted in his speech on Thursday July 22 that some of his party members would be named in the tribunal's formal charges but stressed that he will reject the indictments. He accused the STL of being an Israeli project aiming to cause internal strife.
In a speech on August 9, 2010, Nasrallah tried to present evidence to prove that Israel was behind the assassination of Lebanon's former PM Rafik Hariri . He also said he had more information ( which he will present at a later date ) that will prove Israel killed Hariri.
After securing a copy of Nasrallah's presentation STL prosecutor tried to obtain copies of the additional evidence that Nasrallah still had , but the Hezbollah leader refused to cooperate.
Wahab attacks Hariri
During an interview with OTV, Wiam Wahab on Sunday attacked Prime Minister Saad Hariri and described as an "Israeli agent" anyone that finances the Special Tribunal for Lebanon.
Wahab , a staunch ally of Syria and Hezbollah said: "We are on the brink (of a civil war) and we could fall into the abyss any moment because we have responsible officials who are not responsible." .
He said Hariri was not acting as a prime minister for Lebanon
Hariri "is acting as if he were leader of an alley," Wahab said.
He said he was surprised that the Opposition continues to accept Hariri as Prime Minister.
"We've had enough of six childish years," Wahab said, adding that anyone supporting or financing the STL is an Israeli agent.
Addressing Hariri, Wahab said: Back off. You made us ungrateful for the international tribunal. Go away. We want to live."
He called on Opposition Cabinet ministers to resign over the STL.
Ali Hussein a political analyst told Ya Libnan last week: "Both Hezbollah and Syria use Wahab on regular basis to do their dirty work….whatever he has been saying ever since 2004 has always been reflecting the thinking of the Syrian and Hezbollah leadership."
Wahab's comment come after the verbal clash between Hezbollah chief and the Lebanese Prime minister , following the deadly Borj Abi Haider clash between Hezbollah and Al Ahbash gunmen.