UN: It is important to arm the Lebanese army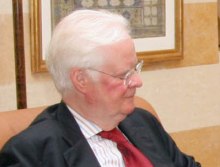 UN Special Coordinator for Lebanon Michael Williams was quoted by As-Safir newspaper as saying that improved Lebanese-Syrian relations will play a part in border demarcation between the two countries.
Commenting on arming the Lebanese army he said :
"It is very important to arm the Lebanese Armed Forces (LAF) and the cabinet must take a serious decision on the matter," adding that the LAF has shown its command abilities in southern Lebanon.
Williams added : "LAF plays a central role in the South, which was possible through the implementation of resolution 1701."
"Coordination between UNIFIL and the army is necessary, as without it, these troops would not be able to work in southern Lebanon", Williams also said
Regarding the Special Tribunal for Lebanon (STL), Williams said he understands the concerns over its effect on the country, adding that he is confident the Lebanese institutions would be able to withstand any difficulties caused by STL
The UN supports Syria and Saudi Arabia's commitment to Lebanon's stability, Williams also said. "[Good relations] between Syria and Saudi Arabia are not only important for Lebanon, but for the [entire] Middle East," he added.
Williams said the UN Security Council will take the final decision regarding extending UNIFIL's term in Lebanon on August 30, adding that he does not think substantial changes will be made in its mandate.