Al Qaeda linked Terrorist leader killed in Lebanon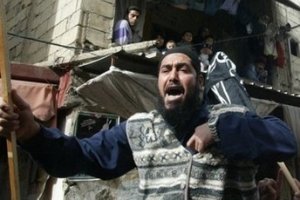 The leader of an al-Qaeda-linked group in Lebanon was killed when the army ambushed his car on a road in eastern Lebanon at the weekend, a security official has confirmed to the Financial Times.
Fatah al-Islam, a radical Lebanese-based group with links across the Middle East, took control of Nahr al-Bared refugee camp in 2007 and fought the Lebanese army, killing nearly 200 soldiers before it was eventually defeated.
Members of the group have also been accused of involvement in a fatal bus bomb in north Lebanon in 2008 as well as other terrorist actions.
Abed al-Rahman Awad, one of the most wanted men in the country, was believed to have taken over the group after Shaker al-Abssi, the previous leader, went missing after the Nahr al-Bared conflict.
Ain al-Hilweh, the refugee camp where Awad was thought to be hiding, became the focus of intense pressure from the Lebanese authorities at the end of 2008 when Syrian authorities accused Fatah Islam members of involvement in a car bomb in Damascus which killed 17 people.
Ain al-Hilweh is the largest and most lawless of Lebanon's 12 Palestinian refugee camps. It is not clear whether Awad eluded the Lebanese authorities until now because his whereabouts were unknown or because he was receiving protection, but even Islamists inside the camp were said to be keen to co-operate with the Lebanese authorities, fearing the destruction Nahr al-Bared faced in 2007.
Two residents of Ain al-Hilweh, one of whom wished to remain anonymous, told the Financial Times that Awad and his companion, also reported killed, were thought to be heading for Iraq when his car was intercepted.
"The relatives were told they were going to Iraq," said Sheikh Jamal Khattab, the head of one of Ain al-Hilweh's Islamist factions. "The Lebanese army have their own intelligence in the camps." The atmosphere inside the camp was currently "calm and quiet", according to Mr Khattab.
"This is a very serious blow to Fatah Islam," said Timur Goksel, a security expert at the American University of Beirut. "Some people say it's a mortal blow. I'm told they're now rudderless."
Photo: Abdulrahman Awad chants slogans during a demonstration in Ain Al-Hilweh camp, southern Lebanon in this undated file photo. FT