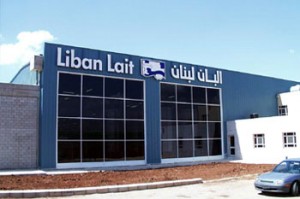 A senior Lebanese security official says authorities have detained a German engineer working in Lebanon on suspicion of spying for Israel.
The official says the army raided the "Liban Lait" dairy factory in the eastern Lebanese town of Talia where he worked and detained the man late Monday.
He was being questioned on suspicion of participating in "suspicious activities" and passing on sensitive information to Israel.
The official spoke Tuesday on condition of anonymity in line with regulations.
Lebanon and Israel are in a state of war. Since last year, Lebanese authorities have arrested more than 50 people suspected of collaborating with Israel.
More recently, they have arrested several employees at a cellular company on suspicion of giving information to Israel.
Liban Lait
Israeli fighter jets attacked this factory which was one of the biggest dairy producers in the Middle East  on the fifth day of the  2006 war.
Israel's excuse  was that the factory was a possible weapon store and was funded by Hezbollah.  But investigation  following the incident proved that there were no weapons there and that Hezbollah did not own any part of that plant
AP/Ya Libnan
This error message is only visible to WordPress admins
Error: No connected account.
Please go to the Instagram Feed settings page to connect an account.