Lebanon speaker rules out posibility of war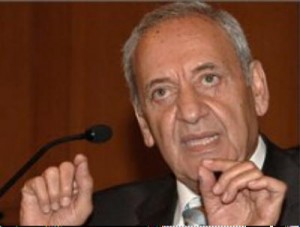 Lebanese Speaker Nabih Berri who is attending the World Conference of Parliament Speakers in Geneva ruled out on Tuesday the possibility of a war breaking out in Lebanon.
"There is nothing to worry about," Berri said, calling on the cabinet to focus on managing the economic and social needs of the people.
Berri arrived in Geneva on Sunday to attend the Conference which started on Monday and will end on Wednesday July 21.