Jumblatt praises airport security chief for resigning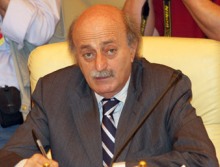 Progressive Socialist Party leader MP Walid Jumblatt praised Beirut airport security chief Brigadier General Wafiq Choucair on Tuesday for submitting his resignation calling it "first of its kind in Lebanon."
"Putting his resignation at the disposal of the Minister of the Interior against the backdrop of what happened at the airport, is a first of its kind in Lebanon …the first time a security official resigns voluntarily," Jumblatt said
Shoucair, who was angered by the campaign against the Airport security apparatus submitted his resignation to Interior Minister Ziad Baroud on Monday, the National News Agency (NNA) reported. Shoucair also asked for an immediate leave of absence.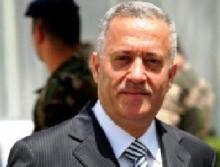 Shoucair's resignation comes after the body of a 20 year old Lebanese was found Saturday on the landing gear of a Saudi jet aircraft .
Nas Air flight XY 720 took off from Beirut airport late Friday with 130 people on board and landed Saturday morning in the Saudi capital.
Lebanon Files has reported that MP Khaled Zahrman branded the incident a "scandal" and called for an immediate , serious and transparent investigation to identify all those responsible, noting that the airport should have in place strong measures that will prevent illegal access to the aircraft.
He added: "This unprecedented incident is a real scandal in the strict sense of the word, which means there was some deficiency in providing airport security"pointing out that the security of the runway and the aircraft should be a top priority for all airport security personnel.
Zahrman wondered: How could the passengers and flight attendants on Nas Air plane see the man running towards the aircraft ,while those in charge of monitoring airport security were unable to see him? How did this man in the first place get to the runway and where was the airport security? He added: Why didn't the pilot stop when he was informed about the matter..
The person was officially identified by Justice Minister Ibrahim Najjar as Firas Haider . He lived in Burj el Barajnet near the airport , which explains the reason behind his ability to infiltrate the airport runways.
MTV reported that Haider had a picture of Iranian spiritual leader Ayatollah Ali Khamenei and a "martyrdom note" in his pocket.
Misunderstanding
Jumblatt called for launching a full and transparent investigation into the incident, adding, "What happened in 2008 was a misunderstanding,"in reference to the warrant issued at the time to transfer Shoucair from his post as airport security chief.
In May 2008, Shoucair was caught in the eye of the storm amid government outrage over the discovery of surveillance cameras used to monitor the airport, which were not run by the Lebanese state.
In light of the events, the cabinet decided to transfer Shoucair, who is closely associated with Hezbollah, from his post. However, Hezbollah Secretary General Sayyed Hassan Nasrallah rejected the government's decision and insisted that the Shoucair should remain head of airport security.
As a result of this dispute (along with other other issues such as Hezbollah's private telecom network) Hezbollah occupied west Beirut and tried but failed to occupy the Druze stronghold of Mt. Lebanon. Hundreds of people were killed during the uprising.
In 2008 Jumblatt was one of the most outspoken Lebanese leaders against the issue of the airport surveillance cameras, but times have changed and so has Jumblatt