Lebanon MP: granting Palestinians rights does not mean naturalization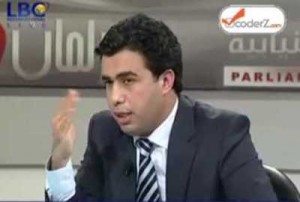 Lebanese MP Oqab Saqr said Friday that the Palestinian presence in Lebanon is no longer a threat against the Lebanese people, stressing the need to grant Palestinian refugees in Lebanon their civil rights.
During a seminar on Palestinian rights , he said that granting those rights does not pave the way to their naturalization"
"It is shameful that Israel grants Palestinians their rights while Lebanon stands idly by," the MP noted
He continued that failure to present them with rights is "an investment in terrorism through a Lebanese will."
Last month , during an extraordinary session of the parliament Progressive Socialist Party leader MP Walid Jumblatt proposed a bill that grants Palestinian refugees in Lebanon civil rights and allows them to buy property. The bill was referred by Speaker Nabih Berri to the administrative and justice committee to study and submit recommendation to parliament .
Hezbollah and Amal MPs voted in favor of the bill, while the Phalange party , Lebanese Forces and Change and Reform blocs voted against it.