France wants UN meeting to discuss attacks on UNIFIL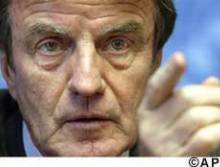 The French Foreign Ministry spokesman Bernard Valero said during a press conference on Wednesday that "France will request a meeting at the U.N. Security Council to discuss the recent attacks on UNIFIL in south Lebanon.
Valero, said that French Foreign Minister Bernard Kouchner had informed Lebanese Prime Minister Saad Hariri during their meeting in Paris on Tuesday of the need to carefully implement resolution 1701 and respect UNIFIL's freedom of movement.
Valero stressed that respect is a main condition for the deployment of the peacekeeping force in southern Lebanon.
France had earlier condemned the attacks against the UNIFIL forces.
Hezbollah was blamed for the attack but during a press conference Wednesday, Parliament Speaker Nabih Berri denied that , Hezbollah, and residents of South Lebanon are targeting, UNIFIL or UN Security Council Resolution 1701