Geagea in Egypt to seek support for Lebanese government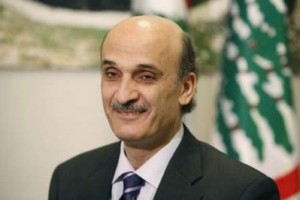 Lebanese Forces leader Samir Geagea arrived in Cairo Saturday on an official visit that will last a few days during which he is expected to hold talks with key Egyptian leaders in addition to Egyptian President Hosni Mubarak.
Geagea is one of the most outspoken leaders in Lebanon against the presence of the Iranian and Syrian backed Hezbollah organization which he calls "a state within a state" . Geagea is an a strong advocate of a strong Lebanese state , that should be the sole decision maker on war and peace.
An Nahar reported Saturday that Geagea's flight was delayed for an hour after a suspicious bag was discovered on board
Geagea was accompanied by a delegation that includes his wife MP Strida Geagea , MP Antoine Zahra, LF foreign affairs official Joseph Nehmeh and Free Lebanon radio manager Tony Murad.
Geagea already met with Egyptian Foreign Minister Ahmad Abu al-Gheit. The two men talked about the importance of supporting the Lebanese government and how to enhance its role as decision-maker on issues of defense, Geagea's office said in a statement.
The two men also talked about current regional events, including new UN Security Council sanctions on Iran. According to the statement, Geagea and Abu al-Gheit agreed to push Tehran to hold talks on its nuclear program because trouble in Iran could escalate tensions in the entire region.
The UN Security Council on Wednesday passed 12-2 Resolution 1929, which aims to persuade Tehran to curb its suspect nuclear program by widening military and financial sanctions. Lebanon abstained while Brazil and Turkey voted against the resolution.
In a related development Social Affairs Minister Salim Sayegh, who is an expert in international law, stressed that Lebanon and other nations that signed the U.N. charter are obligated to abide by resolution 1929 and inform the U.N. General Secretariat of the mechanisms it is adopting in implementing it.
According to media reports UNIFIL's naval force could handle the naval aspect of the resolution, while Lebanon tackles the airport and the activity of the Iranian airline, as well as monetary activity of Iranian banks in Lebanon.