Municipal elections: Consensus in sidon collapses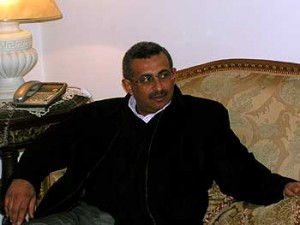 It appears that efforts to reach a consensus agreement over the municipal elections in Sidon ( Saida) have reached a dead end.
Mohammed al-Saudi, head of Sidon's Consensus electoral list, stressed Friday that he is no longer interested in any dialogue .
"We want a cooperating and consolidated council that comprises competent members who can serve the city," Saudi stressed.
Sources close to Popular Nasserite Organization leader former MP Osama Saad told the Central News Agency that "the chances of consensus have become nonexistent, after MP Bahia Hariri rejected the names suggested by him( Saad)."
Saad stressed that he has submitted the name of only one party member, declaring that Sidon's negotiations have reached a dead-end and that the "National Democratic Movement" is the one that chooses its own candidates' names.
"We won't allow anyone to choose for us," Saad stressed, accusing the other side of not wanting to represent the working class of Sidon's community. Saad added the "age of dominion and tyranny is over."
AMAL Movement is reportedly not giving up and its sources consider "the door of dialogue is still open,"
"Speaker Nabih Berri is exerting major efforts to reach consensus in Sidon and spare the city an (electoral) battle according to the dialogue principle he embraces," the sources added.
Meanwhile, MP Bahia Hariri reportedly paid a visit to Berri at his Msaileh residence in a bid to salvage consensus.
Late Friday evening Saad said: Saudi started out as an independent, he then became the consensus candidate an now he is acting as the candidate of a party…he is no longer independent"