Over 5 tons of expired food seized in Lebanon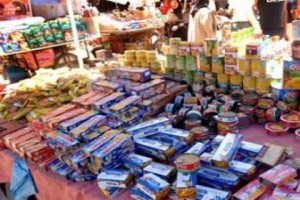 Over five metric tons of expired foodstuff was confiscated on Thursday by The Consumer Protection Directorate (CPR) in the Ministry of Economy .
The food was being stored by a Lebanese company and included 3660 kg of ham, luncheon meat, salami, and chicken escalope, 640 kg of butter, 420 liters of cream and cooking cream, 600 kg of cheeses, 60 kg of pizza sauce, and 42 boxes of cheesecake.
The food was to be distributed in the market.
The case has been referred to the Attorney General's office.
CPR reminded citizens of the need to cooperate with it to combat fraud through contacting it on its hotline number 1739 for complaints.