LF students threatened after removing Nasrallah posters from LAU campus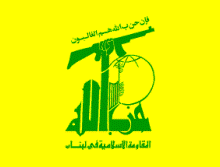 Lebanese Forces' students complained that they had received threats after taking down pictures of Hezbollah chief Sayyed Hassan Nasrallah that were posted on the inside walls of Jbeil campus of the Lebanese American Lebanese (LAU).
LF said Hezbollah's students on Wednesday posted Nasrallah pictures in the LAU campus's parking lot, causing tension among undergraduates.
It said Hezbollah students confronted fellow LF students as they tried to take down the posters.
LF students said they had received threatening phone calls from a number of Hezbollah and AMAL students at both LAU's Beirut and Byblos campuses.
They said security forces managed to quell the situation.
But Hezbollah students made a second try at posting Nasrallah pictures in the same place. LF students waited a while before taking down the new posters.
According to observers posters of politicians have no place inside educational institutions