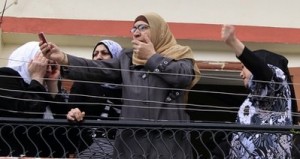 Lebanese Ambassador to Egypt Khaled Ziadeh requested Egyptian authorities for beefed up security for the embassy following the death threats the embassy received over last week's murder of Mohammed Salim Mosallam, at the hands of angry villagers in the Lebanese town of Ketermaya,
Mosallam,, who was accused of murdering four Ketermaya residents, was attacked and killed by the angry villagers.
"The results of the DNA tests proved that Mosallam, the suspect in the killing of 4 members of a family in the Mount Lebanon village of Ketermaya, is the murderer, "the National News Agency said Friday.
National News Agency said Mosallam shot to death Youssef Abu Merhi, 75, and his wife Kawthar, 70, along with their grand children Zeina, 7, and Amneh, 9.
"The Lebanese ambassador, Khaled Ziadeh has asked Egyptian authorities to provide the embassy with protection," after receiving the threatening phone call on Sunday, a government source told AFP.
Meanwhile, State Prosecutor "Judge Said Mirza agreed to hand over the body of Mosallam to the Egyptian Embassy in Beirut on Monday