MEA pilots go on strike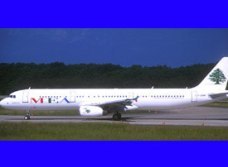 Pilots at Lebanon's national carrier are striking at Beirut International Airport to press for demands for improved working conditions.
Some 170 Middle East Airlines pilots began their 24-hour strike at 3 a.m. (0000GMT) Thursday.
The strike by the pilots' union forced the cancellation of 23 international flights to Mideast, European and African destinations and affects some 5,000 passengers.
MEA pilots said the strike was a warning to the company to meet their demands for improved working conditions including annual pay raises, more vacation days and a pension plan.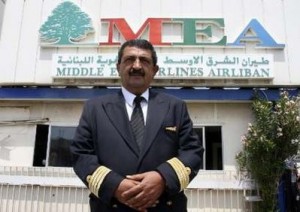 "Out of keenness on the acquired rights of pilots and on the career of the Lebanese pilot in general, Lebanese Pilots Syndicate declares a general strike in (state-run) Middle East Airlines on Thursday, April 29, 2010 for the period of 24 hours starting 3:00am local time as a preliminary step until we regain our rights," Mahmoud Houmany, head of the Lebanese Pilots' Association announced at a press conference.
Houmany extended apologies to "all passengers and the Lebanese people over this forced measure aiming at restoring the rights, dignity and solemnity of the Lebanese pilot."
"If we did not obtain the rights we're asking the administration for, there would be another strike next week," Houmany warned.
MEA has 13 planes in operation and serves 29 destinations. It has been trying to rebuild its image as one of the region's top airlines following years of civil war and the global financial crisis.