Telecoms Regulatory Authority chief quits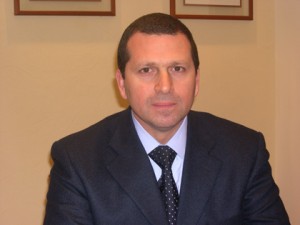 The Telecommunications Regulatory Authority issued a statement on Monday saying that its chairman and CEO, Dr. Kamal Shehade, announced that he will resign from his post for personal and professional reasons.
The Central News Agency sources have reported that the resignation is related to a dispute with Telecommunications Minister Charbel Nahhas over the Authority's role and privileges, which are stated within its rules of procedure, as well as a dispute over lowering the Authority's budget.
The sources revealed that these conflicts had first emerged between Chehade and Energy and Water Minister Gebran Bassil when the latter was the telecommunications minister and have persisted until this day.
In a presentation made to AUT MBA students and the faculty of Business and Applied Sciences on February 2, 2010 , Dr Shehade, exposed all the problems that face the telecom expansion in Lebanon and proposed solutions. He urged for lobbying by university students to allow the liberalization of the telecom sector and the establishment of broadband capability as, he said, "economic growth resulting from job creation is a significant consequence of the establishment of broadband networks in Lebanon".
The final decision in either accepting or rejecting Chehade's resignation is up to the Cabinet.