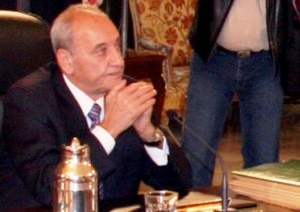 Lebanon's Health Minister Mohammad Jawad Khalifeh, a member of Amal movement which is headed by Speaker Nabih Berri told Voice of Lebanon on Sunday that Berri's speech during the Thursday session of the national dialogue prevented Hezbollah's representative from withdrawing from the gathering.
Khalifeh's comments followed an NBN television report that broadcasted a recording of Berri's speech.
Hezbollah arms
Hezbollah arms was the hot issue during the National dialogue talks that took place at the Baabda palace last Thursday.
President Michel Suleiman who chaired the session reportedly intervened to end the heated arguments of rival politicians and postponed the talks till June 3.
March 8 representatives insisted to halt debate on Hezbollah arms during the dialogue talks , arguing that "Lebanon has no alternative but the Resistance."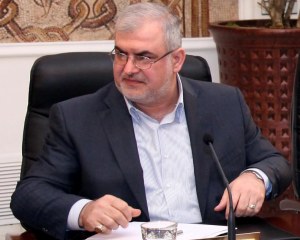 Hezbollah MP Mohammed Raad hinted at boycotting dialogue sessions if debate continued on Hezbollah arms rather than the national defense strategy.
"Either we want a serious dialogue under the 'Defense Strategy' topic that includes key aspects of military, security, political, media, cultural, social and economic, or we don't want a serious dialogue, but rather exchange rhetoric," Raad told dialogue participants.
If this is the case, then "we are not willing to continue to participate in the dialogue" process, Raad warned.
Berri's speech
NBN Television on Saturday broadcasted a recording of Berri's speech during the national dialogue session. In the speech he said the" Resistance should solely deal with defending and liberating the country and not be involved in domestic security issues."
Berri called for forming a joint commission between the Lebanese army and Resistance that acts in cooperative secrecy.
Berri also said that after liberating the Shebaa Farms, a mechanism would be created to specify coordination procedures between the army and Resistance, should there be an attack.
Berri said he agreed with the Lebanese Forces that stated in its proposal for a national defense strategy that Lebanon is incapable of facing Israel even if supported by other actors but disagreed with LF about Lebanese neutrality saying this does not work if Lebanon is occupied by Israel.
He also said that parties during previous national dialogue sessions agreed that the Shebaa Farms are Lebanese and should not be a source of dispute.