Political fallout expected in Hariri probe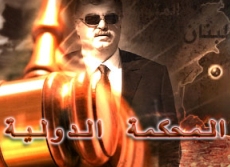 Revelations regarding a Hezbollah role in the slaying of a Lebanese prime minister could threaten the resistance and the stability of Lebanon, analysts said.
A massive bombing in downtown Beirut in 2005 killed former Lebanese Prime Minister Rafik Hariri and several others. Syria and Hezbollah are believed to have played a role in the slaying of the anti-Syrian leader.
Hezbollah Secretary-General Hassan Nasrallah acknowledged Wednesday that a team of U.N.-backed investigators interviewed as many as 12 Hezbollah members as witnesses.
Nicholas Blanford, a Beirut correspondent for The Christian Science Monitor writing for Foreign Policy magazine, said the focus on Hezbollah suggests the tribunal may lack hard evidence against Syria related to the Hariri attack.
But, Blanford notes, Nasrallah and Hariri had amicable ties in the months leading up to the February 2005 assassination. This, he writes, suggests either Hezbollah figures acted without Nasrallah's knowledge or the Shiite leader was unable to intervene.
Hezbollah, meanwhile, scored a victory in 2009 parliamentary elections by securing two Cabinet positions in the government led by Saad Hariri, the son of the slain former prime minister.
Blanford said any indictment against Hezbollah is likely to shake the relative calm that has prevailed in Lebanon in recent years.
"It is difficult to envisage how Lebanon can avoid a serious political crisis if the tribunal issues indictments against Hezbollah officials," he writes. UPI