Ex-FBI agent denies betrayal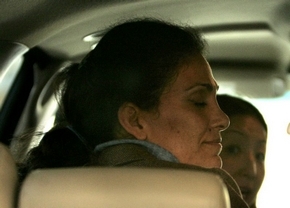 A former FBI agent and undercover CIA officer who pleaded guilty to immigration fraud and unauthorized use of a federal computer is fighting to clear her name and regain her U.S. citizenship.
"I put my life on the line for my country," Nada Prouty told CBS's "60 Minutes" in a segment that aired Sunday. "And I've been in horrible situations. I've been shot at … and they take away from me the most precious thing … I feel like I've been stabbed in the heart."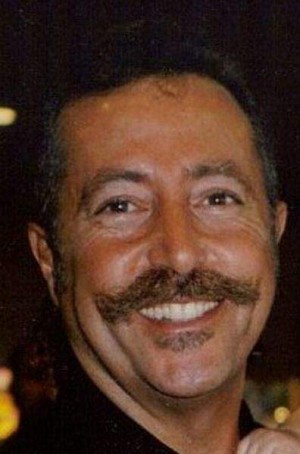 Prouty, 40, formerly of Taylor and now living in Virginia, is a sister-in-law of fugitive LaShish Restaurants owner Talal Chahine. She pleaded guilty in 2007 to conspiracy, citizenship fraud and unlawfully accessing FBI files. The Lebanon native lied on her applications in order to join the FBI in 1999 and the CIA as an operations officer in 2003, according to court records.
Prouty said she entered into a sham marriage at 19 to remain in the United States. According to court records, Prouty gained U.S. citizenship in 1994 through the fraudulent marriage.
In the "60 Minutes" interview, Prouty denied betraying the government.
"I've made that mistake when I was a 19-year-old teenager … and I own up to it," she said. "But I did not … mismanage or mishandle any classified information."
Investigators learned of the marriage while probing ties to Chahine, a fugitive believed to be in Lebanon who was indicted on charges of tax evasion in 2005. Chahine was accused by federal agents of supporting Hezbollah, though he was not charged with supporting terrorism.
Prouty admitted that while she was an FBI agent, she went into a computer system without authorization in 2003 and obtained information about the Detroit FBI's investigation of Hezbollah, a U.S.-designated terrorist organization. She also did name searches of FBI files for Chahine, herself and other family members.
When U.S. District Judge Avern Cohn revoked her citizenship in 2008 and fined her $750, Cohn said there was no evidence she shared that information or was involved in espionage.
Prouty lost her CIA job and does not have another, said her Washington, D.C., attorney, Mark Zaid on Sunday. She is awaiting word on her citizenship and travel restrictions.
She has not been deported over fears she would be targeted by Hezbollah once in Lebanon, Zaid said.
Zaid said his client still does not understand the significance of the FBI documents that she viewed, and said she was not a threat to national security.
"If she had gone to trial, it would have cost her over seven figures for defense," he said. "It would have put tremendous pressure on her family … The choice was to fight or plead guilty."
Zaid added that the Arabic-speaking Prouty, who investigated the deadly bombing of the USS Cole in Yemen and gathered intelligence while pregnant, was an asset.
Responding to Prouty's claims, the U.S. Justice Department officials issued a statement: "The Justice Department makes no apologies for the prosecution of Nada Prouty. … On Nov. 13, 2007, Prouty admitted her crimes under oath before a federal judge. …
"Unfortunately, it appears that Prouty today seeks to cast herself as a victim of the U.S. government and the subject of an overzealous prosecution. The actions taken by the government to address her crimes were measured, appropriate and consistent with obligations to uphold the law without fear or favor."
Prouty fears the damage the situation has done to her reputation, and how it'll affect her family.
"My family was destroyed. Neighbors wouldn't talk to us … When my daughter would go out in the neighborhood, her friends would scatter away. They told her, 'We don't want to talk to you because your mommy is bad.' "