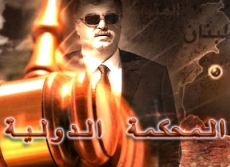 Al-Hayat newspaper reported that the 11-strong investigation team, dispatched from Special Tribunal for Lebanon Prosecutor Daniel Bellemare's office, will on Monday begin filming a 3-D crime scene near Saint George Hotel.
Al-Hayat said the team will also review past testimonies given by witnesses before the U.N. investigation committee.
It said international investigators will also listen to dozens of new testimonies of witnesses in the Hariri case.
Former Lebanon's PM Rafik Hariri was assassinated in 2005 near the saint George hotel in downtown Beirut. The Special Tribunal for Lebanon was established to try the killers.
Al-Akhbar newspaper, reported Monday that the Prosecutor-General's Office has ordered 18 Lebanese people, Hezbollah members likely among them, to appear at Bellemare's office to give their testimony as witnesses.
Former Lebanese minister Wiam Wahham, who is close ally of Syria, revealed during the weekend that Hezbollah operatives had been summoned for investigation, and called on Lebanon to prevent this because it constitutes harm to its sovereignty.