Suzanne Tamim murder convictions overturned by Egyptian court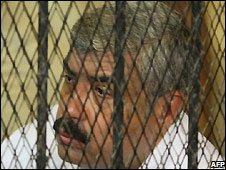 Egypt's highest court has ordered the retrial of a tycoon and an ex-policeman who were sentenced to death for killing a popular Lebanese singer.
The tycoon, Hisham Talaat Moustafa, was found guilty last year of paying Mohsen el-Sukkary $2m to kill Suzanne Tamim in Dubai in July 2008.
The court overturned their murder convictions on procedural grounds.
The case has received much attention, as it involves a member of an elite often seen as being above the law.
Thursday's ruling prompted cheers and clapping from the billionaire tycoon's relatives in the Cairo courtroom.
Huge embarrassment
Mr Moustafa, 50, was a hugely powerful business tycoon, a high-profile member of the ruling party and a friend of the son of Egyptian President Hosni Mubarak.
He had a relationship with Ms Tamim, who had found fame as the winner of an Arabic television talent show.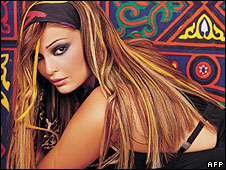 Prosecutors at the murder trial last May said that when Ms Tamim spurned Mr Moustafa's offer of marriage, he plotted to kill her.
Mr Sukkari, a security guard at a hotel owned by Mr Moustafa, was said to have travelled to Dubai, where he stabbed Ms Tamim to death at her flat.
Appeal lawyers claimed the Dubai police investigation into the murder was flawed.
The BBC's Christian Fraser in Cairo says the ongoing case is a huge embarrassment to the ruling party.
He adds that the latest court ruling will no doubt raise suspicions that it was Mr Moustafa's position in society that has kept him from the gallows. BBC