Noor Fares: Upcoming Lebanese jewelry designer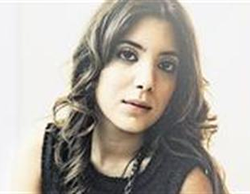 Jewelry by Lebanese designer Noor Fares, currently available at stores in Los Angeles, London and Beirut, will be expanding to cover Dubai in 2010.
Fares, whose clients include the likes of Zaha Hadid, Francesco Clemente and Camilla Al Fayed, plans to eventually open her own boutiques in major cities around the world.
"I am looking at the Middle East and European markets. I will collaborate with fashion designers too," said Fares, daughter of former deputy prime minister of Lebanon Issam Fares. Christie's will be auctioning one of Fares's pieces in Dubai.
"It is a sculptural piece, which is a combination of jewelery and art. It is made of wood, gold and colorless diamonds. I use a lot of wood in my works because in a lot of cultures around the world wood denotes good luck." Her pieces range from $70 to $40,000. (Emirates Business)