Protest in Deir al Qamar against Aoun's visit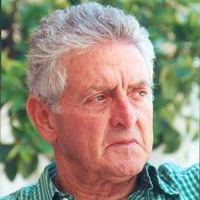 Free Patriotic Movement leader MP Michel Aoun had to cancel a visit to the Chamoun Family Burial Ground on Saturday due to protests against his visit by MP Doury Chamoun's supporters, who blocked the entrance to prevent him from reaching the place :
"In a spontaneous move, and to prevent desecration against the soil of those who fell as martyrs defending the Lebanon of freedom, sovereignty, and independence, hundreds of Chamounists from the Chouf area have gathered since the morning hours in front of the Chamoun Family Burial Ground to protest the provocative visit MP Michel Aoun to the tombs of (late) President Camile Chamoun and Martyr Leader Dani Chamoun," the National Liberal Party said in a statement.
Chamoun who is the son of the former president Camile Chamoun and brother of the slain Danny Chamoun is the leader of the National Liberal Party
Aoun instead decided to place wreaths at the monument of Mount Lebanon's martyrs at Deir al-Qamar's al-Talleh church yard.
After delivering a speech at the church Aoun headed to Mukhtara to meet with Progressive Socialist party leader MP Walid Jumblatt
In a phone interview with LBC TV network, Chamoun ( pictured) said: "Enough abuse of martyrs … General Aoun should have visited (Deir al-Qamar) when he first returned from exile."
"With such actions, he is trying to market himself again for the presidency while he ended after his decision to 'trade' off St. Maroun," Chamoun added.
Chamoun , a key member of March 14 Christian alliance has accused Aoun of providing a Christian cover for Hezbollah.
Chamoun told LBC that his relationship with Jumblatt is based on local Mountain politics, not national politics. Despite Jumblatt's split from the March 14 alliance last year, Chamoun's National Liberal Party remains a member of Jumblatt's Democratic Gathering alliance