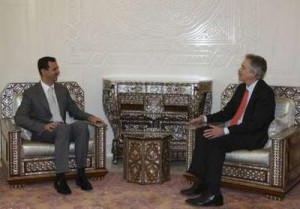 US Undersecretary of State for Political Affairs William Burns headed to Syria from Lebanon and met today with Syrian President Bashar al-Assad a day after the White House confirmed the named its first ambassador to Damascus in five years.
The White House said the visit was intended to boost dialogue on all aspects of a relationship, which has been strained by Syria's three-decade-old alliance with Iran, as well as US allegations against Syria for meddling in the affairs of its eastern neighbor, Iraq.
Burns assured Lebanese president Michel Suleiman yesterday that no deal will be done at Lebanon's expense .