Gmail blocked in Iran ahead of protests!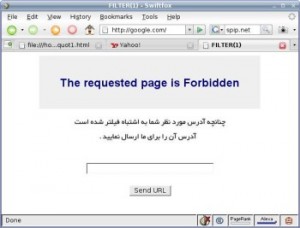 Gmail appeared to be unavailable to some users in Iran on Wednesday, possibly as part of a government crackdown designed to suppress anti-regime demonstrations scheduled for Thursday.
Meanwhile, The Wall Street Journal reported Wednesday that the Iranian government said it would shut down Gmail and replace it with a national e-mail system. CNN reported that government officials were believed responsible for blocked text messages and sluggish Internet speeds in Tehran for days.
Gmail users in Iran reported to Google that they were having trouble getting to the service, Google said in a statement later on Wednesday.