Saudi upholds 'sex boast' verdict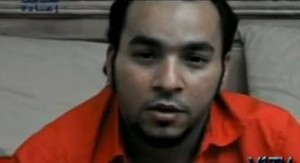 A Saudi Arabian appeals court has upheld a sentence of five years in jail and 1,000 lashes for a man who boasted on TV of his sex life, reports say.
Mazen Abdul Jawad was convicted in October of immoral behavior under the country's strict Islamic law code.
Sentences of two years in jail and 300 lashes were upheld for three friends of his who were also on the program.
They appeared on a program aired last July on the Beirut-based Lebanese Broadcasting Corporation (LBC).
The men can appeal again to a higher court.
The 32-year-old father-of-four's interview prompted around 200 complaints from Saudi viewers and calls for him to be punished.
Saudi billionaire Prince Alwaleed bin Talal is a majority shareholder in LBC. BBC