Yemeni Houthi Rebel leader accepts accepts cease-fire conditions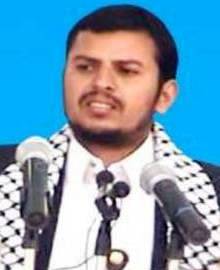 The leader of Yemen's northern rebels says he is ready to accept the government's conditions for a cease-fire, including relinquishing control of strategic mountain positions.
Abdel-Malek al-Houthi says in an audio recording posted Saturday on Yemeni Web sites that he is ready to end more than five years of hostilities.
Yemen is under international pressure to end the conflict quickly to free up resources to confront a separate threat from al-Qaida's offshoot in the impoverished nation on the southern edge of the Arabian Peninsula.
The government offered a conditional cease-fire in September, soon after battles intensified with the rebels, who accuse the government of discriminating against and neglecting their communities in the north. Washington post