Hariri High School selects new software to improve school, parents communication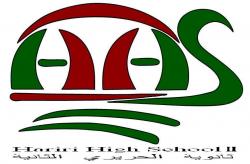 Hariri High School II in Beirut, Lebanon has selected Skoolee Tools student information system (SIS) and school management software, as part of its strategy to improve communication between school, parents and students and to boost its technology base.
Hariri High School II is a private, co-educational English language school established in 1986 and supervised by the Directorate of Education of Rafic Hariri Foundation. The school's 1200 students attend classes from Nursery to Grade 12.
"We have explored several school software products in the market and decided on Skoolee Tools", says Mrs. Basima Baasiri, Principal of Hariri High School II. "Skoolee Tools is well-defined and addresses our school's requirements. We hope it will facilitate how we manage the school and communicate both internally and externally." Zawya