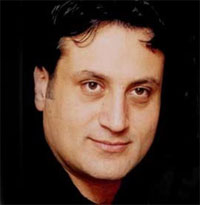 Michel Hayek, Lebanon's Nostradamus, predicted that both Lebanon and Iran will be attacked in 2010. He did not relate the 2 attacks but most analysts are predicting that Israel and Hezbollah will engage in a war either before Iran's nuclear facilities  are  attacked or immediately thereafter"The Borders of Lebanon – Israel will witness blood and martyrdom." Hayek saidHe added: "Despite the presence of UNIFIL and the Blue Line and the international resolutions the area will witness ambushes by both the Lebanese and Israeli parties."
On Iran he predicted that "an important and sensitive site will witness a mysterious incident that will result in smoke and fire".This was interpreted to mean an attack against the Iranian nuclear facilities . He added : "The psychological warfare between the West and Iran for the first time will be punctuated by a security breach." He predicted that the health of the Iranian supreme leader will suffer and that the Iranian president will be facing trouble from within his own ranks"
As usual Hayek appeared last night on LBC to announce his predictions to which most Lebanese tune in. As in the past appearances Hayek made predictions about , Lebanon, Middle East and the rest of the world
Hayek predicted that a foreign intelligence party will contact Lebanese security authorities and inform them about a major plot to carry out a terrorist operation in Lebanon
He also said that operations linked with Hezbollah commander Imad Mughniyeh's assassination would be carried out. Hezbollah has accused Israel of being behind his murder and vowed revenge.
He predicted economic prosperity for Lebanon:
"Unusual financial facilities will enable all Lebanese willing to own an apartment, despite the high real estate prices", he said
"A project that aims to replace old cars with new cars for those who wish with unique facilities for the first time in Lebanon." He added
He predicted a tourism boom that will also include religious tourism and predicted that new investment projects would be carried out everywhere including the sea off the Lebanese coast.
He predicted that reconciliation efforts will continue in all directions and we may see a solid bridge that extends slowly between Hezbollah's Dahiyah and Lebanese Forces' Maarab.
Hayek predicted that the municipal elections will encounter problems
He predicted that Syria and Lebanon will prepare for the visit of MP Walid Jumblatt to Syria
Hayek predicted that energy Minister Jebran Bassil would come under heavy political pressure over the electricity blackouts .
He said the Lebanese will follow up the proceedings of the Special Tribunal for Lebanon
He predicted that Lebanon and Syria will reconsider some of the old agreements
Hayek predicted the birth of a Druze fundamentalist movement in the heart of mount Lebanon
He predicted an earthquake will result in the destruction of several houses and some of the historic monuments.
He predicted that Free Patriotic Movement will be busy in following -up a story in connection with MP Ibrahim Kanaan and a well known person
He predicted that a huge explosion will rock Israel and that many Israeli establishments outside the country will be subjected to attacks .
He predicted that the Syrian authorities will declare amnesty to many detainees which will reflect positively on the Syrian regime. He also predicted that foreign investment in Syrian real estate will soar despite the high prices . On the other hand he predicted that one of the largest spy networks will discovered in Syria
He predicted that the relations between Syria and Egypt will improve  and the relations between Hezbollah and Egypt will get better
If your Arabic is good you can watch Hayek on youtube. Here are the links for all the 3  videos: