Despite a heavy police presence in and around Tehran, demonstrators took to the streets on Monday to protest Iran's regime as the country marked a key national anniversary.
Ordinarily, Students Day has been an annual observance of national pride, when Tehran extolls the virtues of the Islamic Revolution. Source: CNN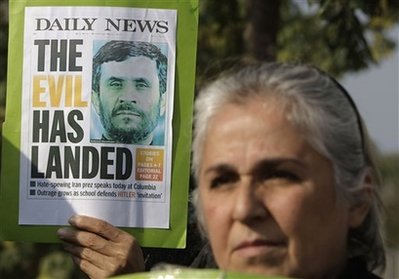 Iranian protesters holds picture of Iran President Mahmoud Ahmadinejad during a rally Monday, Dec. 7, 2009 in Islamabad, Pakistan. Protesters condemned the crackdown in Tehran University by the government.
source: AP