Over 30,000 took part in the Beirut Marathon
Both President Michel Suleiman and Prime minister Saad Hariri displayed a spirit of of sportsmanship and participated in the Beirut Marathon today
Beirut – Both President Michel Suleiman and Prime minister Saad Hariri displayed a spirit of of sportsmanship and participated in the Beirut Marathon today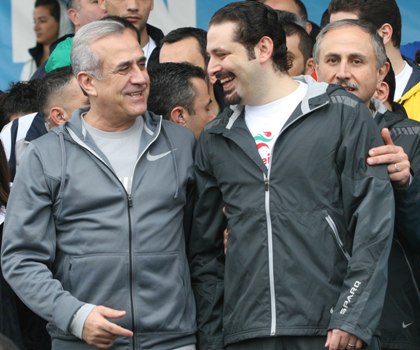 The Beirut Marathon kicked off on Sunday with over 30,000 participants from Lebanon and around the world
Lebanese singer Haifa Wehbe made a special appearance at the morning's events and signaled the start of the wheelchair race.
Before signaling the start of the marathon Suleiman said :
"This occasion teaches us that democracy should be exercised in a spirit of sportsmanship and fair competition and to walk in a straight line towards our goals."
Suleiman also voiced support for participants with special needs who are competing in the marathon, highlighting the importance of equality.
He said the marathon "unites people from Lebanon with others from around the world."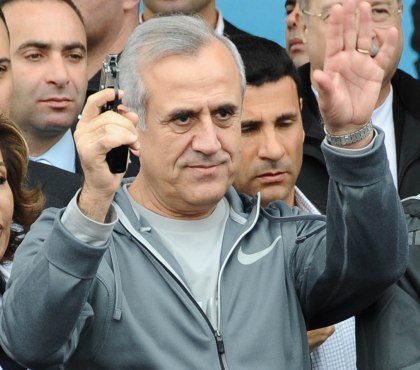 .
.
.
.
.
.
.
.
Hariri said sports is an important factor, not only in forming a healthy society, but also in unifying the Lebanese people.
The PM said he hopes his participation in the marathon will encourage Lebanese youth to play sports and be physically active.
.
.
.
.
.
.
.
.
.
.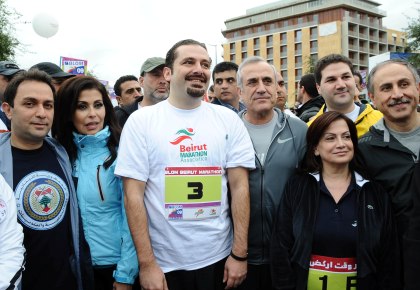 President Suleiman , PM Hariri and the First lady prior to the kick off of the race
Source of the pics: Dalati & Nohra