Trump extends best wishes for Lebanon for Independence Day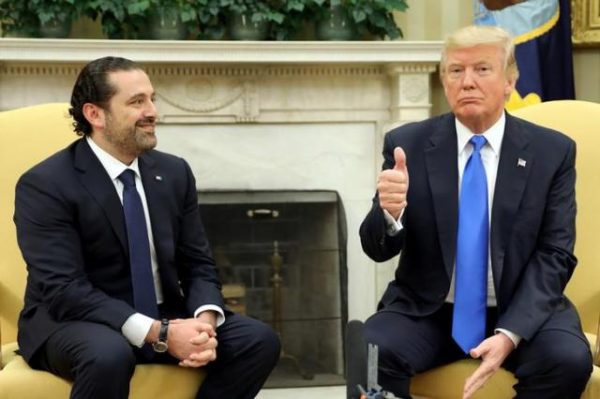 BEIRUT: U.S President Donald Trump extended his country's best wishes for Lebanon in the lead up to its 75th Independence Day, according to statements issued by both Prime Minister-designate Saad Hariri and President Michel Aoun.
Trump praised Lebanon for "the progress achieved by your government" and the "successful parliamentary elections."
"Lebanon has been a strong partner with the United States in facing the threat of terrorism and violent extremism. We stand firmly with Lebanon and will continue supporting your country's efforts to safeguard Lebanon's stability, independence, and sovereignty," the statement read.
The premier's office received congratulatory messages from a number of other state officials, including Turkish President Recep Tayyip Erdogan, Tunisian Prime Minister Youssef Chahed, Palestinian President Mahmoud Abbas, Polish Prime Minister Mateusz Morawiecki, Arab League Secretary-General Ahmed Aboul Gheit, and Bosnian Prime Minister Denis Zvizdic.
AnNahar