Trump reverses Russia remarks, admits he misspoke at Putin summit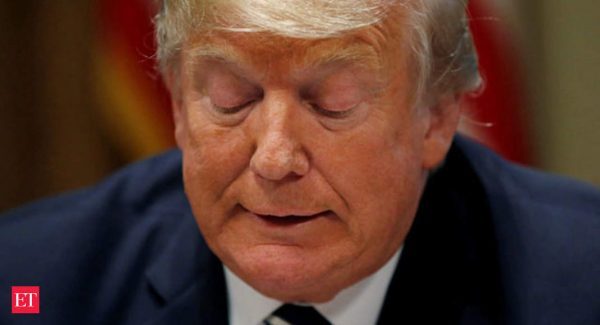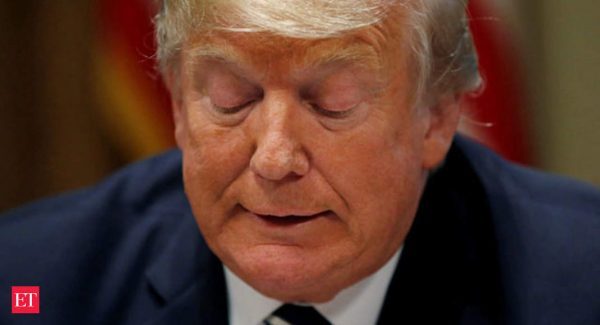 Trump stunned political allies and foes alike by shying away from criticism of the Russian leader during Monday's summit, a performance Republican Senator John McCain said was a "low point" for the US presidency.
Trump, who had been given numerous opportunities to publicly rebuke Putin in Helsinki, praised the Russian leader during the news conference on Monday for his "strong and powerful" denial of the conclusions of US intelligence agencies that the Russian state meddled in the election.
Although he faced pressure from critics, allied countries and even his own staff to take a tough line, Trump spoke not a single disparaging word in public about Moscow on any of the issues that have brought relations between the two nuclear powers to the lowest ebb since the Cold War.
One day on, however, the US president said he had "realised that there is a need for some clarification," before launching into a fumbling explanation.
"In a key sentence in my remarks I said the word 'would' instead of 'wouldn't'," Trump said, speaking at the White House ahead of a meeting with Republican lawmakers.
"The sentence should have been, 'I don't see any reason why it wouldn't be Russia.' Sort of a double negative," he added, offering a laborious clarification that he repeated several times over.
The US leader also reiterated what he said was his "full faith and support for America's great intelligence agencies".
He added: "I have felt very strongly that while Russia's actions had no impact at all on the outcome of the election, let me be totally clear in saying that — and I've said this many times — I accept our intelligence community's conclusion that Russia's meddling in the 2016 election took place."
Calls for fresh sanctions
The political firestorm over his performance at the Helsinki news conference has engulfed the administration and spread to his fellow Republicans, eclipsing most of the frequent controversies that have erupted during Trump's turbulent 18 months in office.
Senate Majority Leader Mitch McConnell told reporters that Russia was not a friend of the United States and warned against a repeat of the 2016 election meddling.
"There are a lot of us who fully understand what happened in 2016 and it really better not happen again in 2018," McConnell said.
Several senators from both parties backed tougher sanctions on Russia, but it was unclear if Republican congressional leaders would support such a move or what new sanctions might be crafted.
House Speaker Paul Ryan, who called Russia's government "menacing," said he would consider additional sanctions on Russia and reiterated his support for US intelligence findings that Russia interfered in the 2016 election.
Congress overwhelmingly passed a sanctions law last year targeting Moscow for election meddling and for its actions in Ukraine and Syria. In April, that law led the US Treasury to impose major sanctions on Russian officials and oligarchs, in one of Washington's most aggressive moves to punish Moscow.
Other lawmakers have suggested passing resolutions voicing support for intelligence agencies, or spending more to enhance election security and prevent cyber-attacks.
Republican Senator Bob Corker, chairman of the Senate Foreign Relations Committee, said congressional leaders were searching for the most effective response.
"We're trying to figure out what would be an appropriate way to push back," Corker told reporters. "You know the president can do more damage in 15 minutes at a press conference than we can undo in six months of passing resolutions."
Corker said "the first step" will be hearing from US Secretary of State Mike Pompeo, who will testify before Congress on Russia next week.
"We don't want to do a 'ready, fire, aim' thing. We want to think through what we do so that it benefits our country," Corker said.
(FRANCE 24 with REUTERS and AFP)