BITCOIN suffering additional losses as downward trend continues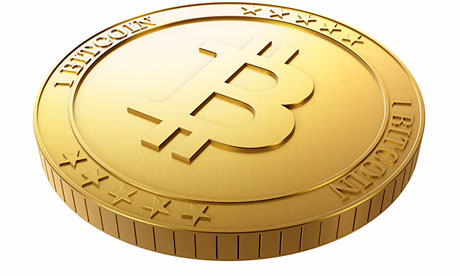 Bitcoin prices followed a bearish trend this week, pushing lower and suffering additional losses.
The world's largest digital currency by market value has been experiencing a steady, downward trend since late last year, when it hit an all-time high of close to $20,000 on the CoinDesk Bitcoin Price Index (BPI).
"We have crossed over into bear market territory for cryptocurrencies, driven by widespread acceptance of market manipulation and the siphoning of capital from market participants," stated James Song, founder and CEO of blockchain startup ExsulCoin.
[Ed note: Investing in cryptocoins or tokens is highly speculative and the market is largely unregulated. Anyone considering it should be prepared to lose their entire investment.]
Bitcoin Pushes Lower
Amid this backdrop, Bitcoin followed a continued, bearish pattern, rising slightly earlier in the week and the experiencing a modest loss later on.
The digital currency rose to a weekly high of $6,810.90 at 23:15 UTC (7:15 Eastern Time) on July 7, after starting out the day at $6,600.99, BPI data reveals.
Bitcoin prices then proceeded to fluctuate between $6,600 and $6,800 over the next few days, before hitting a local high of $6,791.59 on July 9 and then declining.
By 23:30 UTC (7:30 Eastern Time) on July 12, the cryptocurrency had reached a weekly low of $6,087.73, roughly 10.6% below the weekly high.
Jon Pearlstone, publisher of the newsletter Cryptopatterns, weighed in, shedding some light on technical analysis he has performed on Bitcoin's price movements.
"Patterns followed the path we shared last week, failing to regain the key $7000 level," he stated.
"The waterfall pattern we're following is now calling for a wicked sell-off."
'Bitcoin Is Suffering'
Trevor Gerszt, CEO of Coin IRA, also commented on the situation, speaking to the factors driving Bitcoin's price movements.
"Bitcoin is suffering under some of the same pressure that affected gold at one point, namely that it is still an alternative asset that doesn't make up a huge part of most portfolios, so it is one of the first assets to be liquidated when marginal investors need cash," he stated.
"We're seeing a decline in Bitcoin trading from China due to the government's crackdown, and a decline in trading due to less-serious investors leaving the market and so the combination of these factors is putting downward pressure on Bitcoin prices."
Bearish Predictions
Going forward, several analysts made bearish forecasts.
"Unless we see sustained prices above $7250, the coming months may test the resolve of even the most committed crypto bulls," said Pearlstone.
"Another leg lower probably wouldn't surprise anyone at this point," said Mati Greenspan, senior market analyst for social trading platform eToro.
"The downward trend does seem to be slowing down but it is still prevalent."
FORBES