Lebanon dollar bonds fall to record lows over regional tensions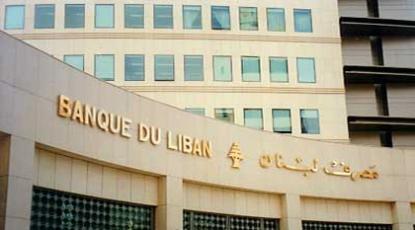 Lebanon dollar bonds fell on Tuesday, hit by escalating tensions across the Middle East where violence flared following U.S. decisions to move the U.S. embassy in Israel to Jerusalem and withdraw from the Iran nuclear deal.
The bonds fell across the curve, with pressure on the debt markets at its highest in longer dated maturities, with most issues maturing in 2025 or later trading at record lows.
The issue maturing 2032 was down 1.85 cents to a record low, Reuters data showed.
The issue maturing 2022 was down 1.65 cents, the lowest since early November when Lebanese Prime Minister Saad al-Hariri made a surprise resignation by video from Saudi Arabia prompting a sell-off.
Lebanon is seen as vulnerable because of its hard currency debt levels, among the highest in emerging markets.
Lebanon is the world's third most indebted nation after Japan and Greece, with a debt-to-GDP ratio of more than 150 percent. The International Monetary Fund has said Lebanon's debt trajectory is unsustainable and needs urgent reform.
"Lebanon always has the red flags flying because of its debt ratios, and now they are fluttering more aggressively because of the geopolitics and people are very nervous about that," said Timothy Ash, senior Emerging Markets strategist at BlueBay Asset Management.
Lebanon held its first parliamentary election since 2009 on May 6. Iran-backed Shi'ite Muslim movement Hezbollah, together with parties and politicians aligned to it, won more than half the 128 seats in parliament.
Difficult negotiations are expected over the division of positions in the new government after the current parliament's term expires on May 20.
 "The Lebanon story was very challenging anyway with its public debt ratio and twin deficits, and it was a vulnerable credit in an environment of U.S. interest rates going higher," said Ash.
"The double whammy now is geopolitics – end of the Iran deal, concern about Israeli air strikes into Syria and Lebanon, concern about another Israel-Syria war, and Israel-Lebanon-Hezbollah keeps going on," he said. (Reporting by Sujata Rao and Karin Strohecker in London and Lisa Barrington in Beirut Editing by Dhara Ranasinghe and Richard Balmforth)