Iran risks new sanctions over its missile programme, says France's Le Drian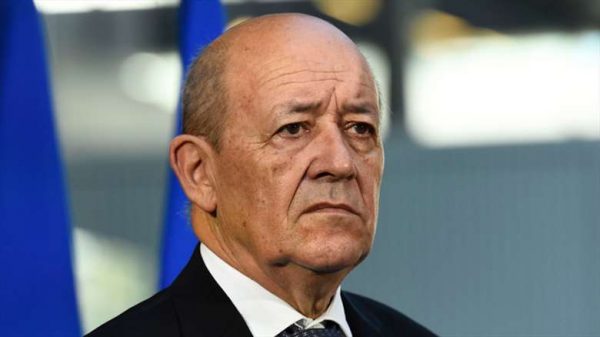 Ahead of a visit to Tehran on Monday, France's Foreign Minister Jean-Yves Le Drian said Iran needed to address international concerns over its ballistic missile programme or it risked new sanctions.
"There are programmes for missiles that can travel several thousand kilometres, which are not compatible with UN Security Council resolutions and which exceed the needs of defending Iran's borders," Jean-Yves Le Drian told the Journal du Dimanche newspaper.
"If not tackled head on, this country risks new sanctions," he added.
The foreign ministry said in a statement that France also wants Iran to start contributing in a "positive" manner to resolving the crises in the Middle East.
"In this regard, the crisis in Syria and the humanitarian situation there will particularly be discussed, along with other regional issues where Iran is involved (such as Yemen, Libya and Iraq)," the ministry said.
The comments came the same day that Iran's armed forces spokesman said there could be no talks on the country's missile programme without the West's destruction of its own nuclear weapons and long-range missiles.
"The condition for negotiations on Iran's missiles is the destruction of America's and Europe's nuclear weapons and long-range missiles," Brigadier General Masoud Jazayeri told the official IRNA news agency.
US President Donald Trump has threatened to tear up a 2015 nuclear deal between Iran and world powers unless more is done to curb Iran's missile programme. European governments have been scrambling to appease Trump and keep the deal intact.
Le Drian said last month that Iran's missile programme and involvement in regional conflicts needed to be addressed if Iran "wants to return to the family of nations".
Ali Akbar Velayati, foreign policy adviser to supreme leader Ayatollah Ali Khamenei, criticised Le Drian's position on Saturday, just two days before they are expected to meet.
"Iran's defence programme is not the concern of other countries such as France, that they should come and tell us what missiles we can have. Do we tell France how it should defend itself?" he told the semi-official ISNA news agency.
"If Le Drian's visit is aimed at reinforcing our relations, he would do well to avoid negative positions," Velayati added.
(FRANCE 24 with AFP and REUTERS)