Former leader of Syrian Kurdish party 'detained' in Prague: Report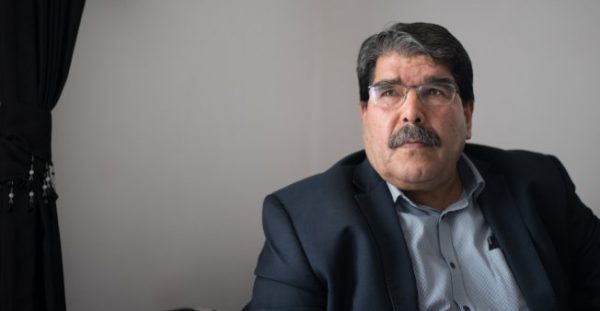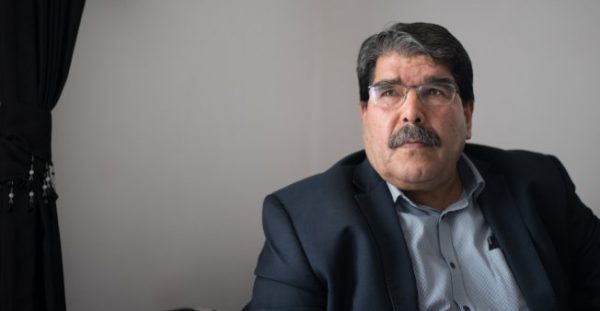 Czech authorities detained a former leader of a Syrian Kurdish political party under an Interpol red notice that was based on Turkey's request for his arrest, Turkish and Syrian Kurdish officials said Sunday.
Deputy Prime Minister Bekir Bozdag said Turkey requested Salih Muslim, former co-chair of the Democratic Union Party, or PYD, be detained for extradition after locating him in a Prague hotel.
A Kurdish official close to Muslim, who spoke on condition of anonymity, said the former PYD leader was in Prague attending a conference. After a Turkish participant took a photograph of him, Czech police detained the Syrian politician Saturday, following a request by Turkey.
Czech police say they have arrested and placed in detention a 67-year-old foreigner at the request of Turkey's Interpol. No further details were immediately released by Czech police.
Muslim was put on Turkey's most-wanted list earlier in February with a $1 million reward.
The Turkish justice ministry said Muslim was being tried in absentia for his alleged involvement in a March 2016 car bomb attack on Turkey's capital, which killed 36 people and injured 125.
Turkey considers the PYD a "terrorist group" linked to outlawed Kurdish insurgents fighting within Turkey's own borders for more than three decades. Bozdag called Muslim the "terrorist head."
The party is the leading political Kurdish force in northern Syria, and Muslim remains highly influential even after stepping down as co-chair last year.
The PYD condemned in a statement Muslim's detention, saying the move is an "illegal and immoral act by Czech authorities" and calling for his immediate release.
The group also accused Turkey of adopting "dirty methods in chasing personalities that are playing a role in the fight against terrorism," highlighting Muslim's major role in mobilizing international opinion in the fight against the Islamic State group.
The United States has been backing the PYD's armed wing, the People's Protection Units or YPG, in combatting the extremist IS. The alliance has tensed relations between Washington and Ankara, who are NATO allies.
On Jan. 20, Turkey launched an incursion into northern Syria, seeking to rout the YPG from the enclave of Afrin.
The Kurdish official said the former PYD leader was invited to Prague to take part in a conference held once every six months to discuss issues linked to the Middle East such as the Syrian crisis, Turkey, and the Arab-Israeli conflict.
The justice ministry said it was submitting an extradition request for Muslim. An extradition request would have to be approved by a Czech court and by the justice minister. Muslim is a Syrian citizen.
Turkey shares a 911-kilometer border with Syria. The YPG controls much of the territory along the border.
(AP) FRANCE24