Shiites in Lebanon displeased with Amal, Hezbollah candidates for upcoming elections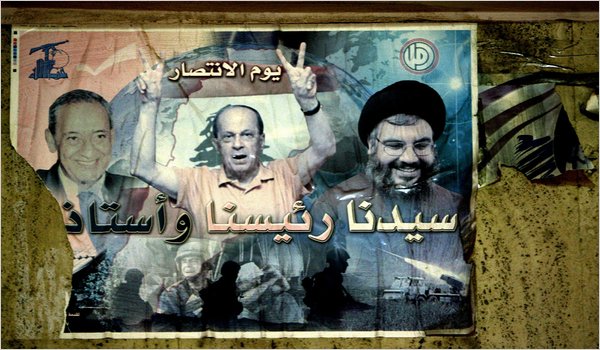 A large section of the Shiite Hezbollah-Amal duo supporters has not yet overcome the shock of the nominations to the parliamentary elections, which were announced last week by Speaker Nabih Berri and Hezbollah Secretary-General Hassan Nasrallah.
This time, the two Shiite leaders chose to prioritize their parties' interests over those of electoral districts and constituencies, causing a state of resentment and opposition among voters over a number of candidates.
The greatest anger was recorded in Jbeil, which forms with Keserouan one electoral constituency. The district has one Shiite seat out of the eight electoral seats, and the number of Shiite voters registered in the circle is 18 thousand compared to 143 thousand Maronite voters.
The choice of Hezbollah of a candidate from outside the region, specifically from the Bekaa, sparked a wave of resentment among the Shiite families of Jbeil, who were competing to see one of their members nominated by the party.
However, heated tension between these families and the unprecedented level of competition have led Hezbollah to nominate Hussein Zeaiter – who is not from Jbeil – but runs the party's political affairs in Mount Lebanon and the North, hence, is in contact with all the families of the region.
This has prompted a group of Jbeil residents to carry out a symbolic sit-in a few days ago and hint at the possibility of forming an electoral list that would face the candidates of Hezbollah and its ally, the Free Patriotic Movement (FPM).
The same resentment is seen in the Western Bekaa-Rashaya district, where Amal Movement decided to nominate Mohammed Nasrallah, from South Lebanon, to the only Shiite seat in the constituency. This has ignited protests against the failure to nominate one of the Shiite figures from the region, but these objections, according to sources close to the matter "can be absorbed and overcome in the coming weeks, unlike the situation in Jbeil."
On Monday, Hezbollah announced the nomination of 13 candidates, including six new figures, while Amal Movement nominated 16, including 4 new figures. The duo will reveal at a later stage the names of allies to fight the electoral battle on their lists.
Hariri rules out any alliance  with Hezbollah
ASHARQ AL AWSAT