Bitcoin loses its shine, briefly tumbles below $8,000, as cryptos crater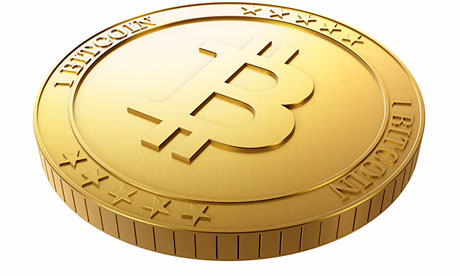 Bitcoin and other cryptocurrencies came under intense selling pressure on Friday, as concerns over a tighter global regulatory atmosphere chopped billions from the crypto market.
Bitcoin BTCUSD, -2.22%  was most recently changing hands below the $9,000 level at $8,742, down nearly 13%, according to research and news site CoinDesk.com. Bitcoin's spot price briefly fell below $8,000 to a low of about $7,700.
Elsewhere in the virtual-currency universe, Ether coins on the Ethereum blockchain sank 15% to $880, Ripple coins tumbled 13% to 85 cents, and Litecoin slid 11% to $128, according to CoinDesk.
In just 24 hours, the global cryptocurrency coughed up around $103 billion in about 24 hours. The total market value stood at around $413 billion early Friday, according to CoinMarketCap.
Analysts were downbeat about bitcoin's ability to bounce back in the near term, after a string of headlines battered sentiment this week.
"The wheels are coming off the bitcoin bandwagon," said Neil Wilson, senior market analyst at ETX Capital. "The regulatory crunch appears closer than ever, and sooner or later this market could be headed back down to earth."
 "Selling pressure at the moment is intense as there has been nothing but bad news for bitcoin bulls of late," he said in a note to clients.
A fresh wave of selling kicked off late Thursday after India's finance minister, Arun Jaitley, reportedly said the country's government will come down hard on cryptocurrencies, as it doesn't see them as a form of legal tender.
Jaitley said Indian officials will "take all measures to eliminate use of these crypto-assets in financing illegitimate activities or as part of the payment system."
Last week, South Korea announced restrictions on anonymous trading of bitcoin accounts.
Facebook Inc.'s FB, -1.46%  ban on ads for cryptocurrencies earlier in the week has cast its own shadow over the asset class. Meanwhile, the Commodity Futures Trading Commission reportedly issued subpoenas last month to the largest digital currency exchange, Bitfinex, and its sister company Tether. Tether Limited mints coins that are pegged one-to-one to U.S. dollars.
"The key concern facing the bulls is the CFTC investigation into Tether and the Bitfinex exchange. Claims of full dollar convertibility are under scrutiny. Given there are about 2 billion tether coins in existence, there should be a $2 billion account somewhere but Tether has yet to prove it or have accounts audited," Wilson said.
February bitcoin futures on the Cboe Global Markets Inc. XBTG8, -6.17%  ended down $580, 6.4%, to 8,500, while comparable futures on the CME Group Inc. BTCG8, -5.50%  settled off nearly 5.5%, or $505, at $8,585.
Market Watch