Lebanon speaker urges Arab, Muslim countries to boycott the Trump admin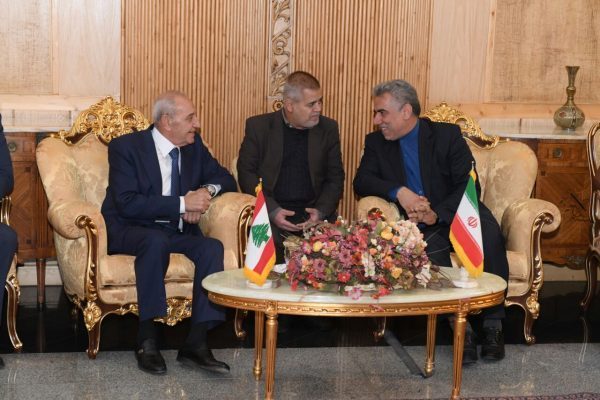 Speaker Nabih Berri who is  in Iran to attend a  conference on  the Parliamentary Union of the OIC (Organization of Islamic Cooperation) Member States  renewed on Tuesday his call for the transfer of Islamic embassies from Washington and for boycotting US President Donald Trump's administration until he reverses a controversial recognition of Jerusalem as Israel's capital.
"I call on all Islamic countries to relocate their   from Washington and to boycott Trump's administration until he revokes his position regarding Jerusalem," said Berri
The Speaker  also called for the closure of all "Israeli embassies in Arab and Islamic capitals," he also called for the "annulment of the Oslo peace accords," which has become the basis of the Palestinians' relations with Israel.
He also said that negotiations for a peace process must be suspended  "until a clear announcement is made halting the settlements process."
Warning of Trump's policies in the Arab world, Berri said: "We stand before attempts of a radical shift in American policies. Trump's decision is at the forefront of this coup.
Palestinian leaders voted on Monday to call for the suspension of recognition of Israel in a move with potentially deep implications as they met in response to  Trump's declaration of Jerusalem as Israel's capital.
The vote ordered the Palestine Liberation Organisation to suspend its recognition of Israel until it "recognises the state of Palestine", cancels its annexation of east Jerusalem and stops settlement activity, a statement said.
The PLO is considered the official representative of the Palestinians internationally and formalised its recognition of Israel in 1993.
In a statement, the delegates also backed comments on Sunday by president Mahmud Abbas that the Oslo peace accords of the early 1990s were "finished."