We don't need foreign volunteers to defend Lebanon, says Hariri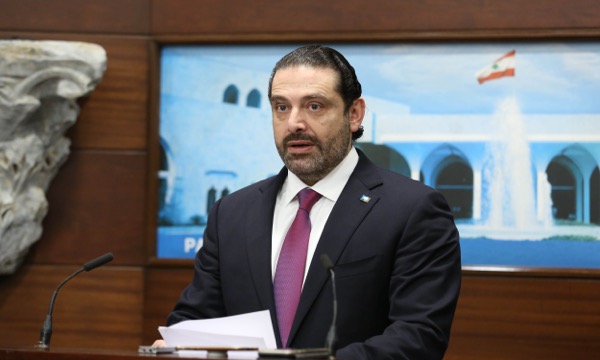 Lebanon Prime Minister Saad Hariri stressed Thursday that "the Lebanese know how to defend their land and sovereignty" and that "they do not need foreign volunteers under any label."
"We underscore the importance of the government's dissociation resolution and the need to refrain from interfering in the internal affairs of Arab countries," Hariri said at the beginning of a cabinet session in Baabda.
"We should prevent any foreign party from interfering in Lebanon's affairs or using Lebanese territory for addressing regional messages in a manner that violates Lebanon's commitment to international resolutions," Hariri added.
His  remarks come days after the circulation of a video showing members of the Iranian backed Iraq's Saraya al-Salam militia in south Lebanon and another showing the chief of Iraqi militia Asaib Ahl al-Haq, Qais al-Khazali, in a tour on the Lebanese-Israeli border.
Hariri has ordered a probe into Khazali's visit to Lebanon.
Hariri  had recently agreed to rescind his  resignation that was announced from Riyadh after securing an agreement from Hezbollah that Lebanon should keep out of regional conflicts.
In his resignation statement, Hariri had accused Tehran and Hezbollah — which has ministers in the Lebanese government — of destabilizing Lebanon and the region.
Hezbollah chief Hassan Nasrallah said in a speech last June that in the case of a new war with Israel thousands of  Shiite fighters from Iraq, Iran, Afghanistan and Yemen will join the party in the fight