Egypt calls on Israel to stop violence at occupied East Jerusalem shrine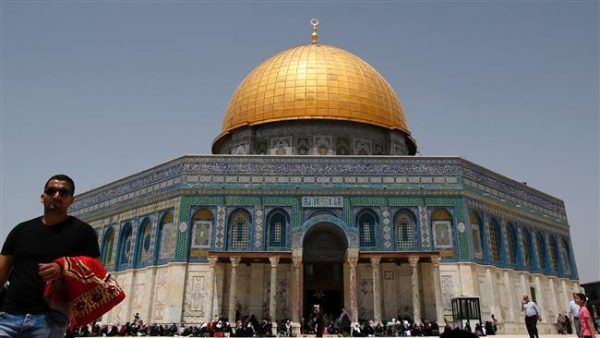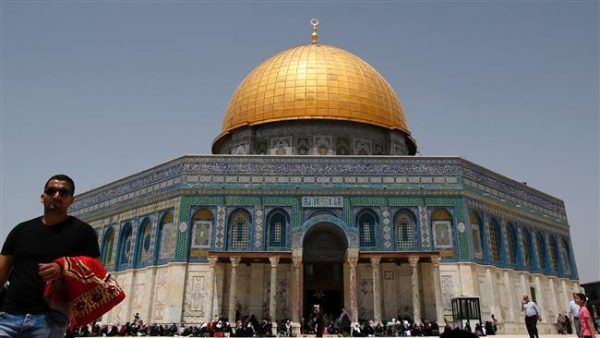 Egypt called on Israel Wednesday to stop violence at East Jerusalem's Al-Aqsa Mosque, warning against the consequences of conflict escalation at the Muslim shrine.
Israel should respect the freedom of worship, the religious sanctities and the rights of the Palestinians to practice their religious rituals freely and safely, Egyptian Foreign Ministry said in a statement.
Israel shut down the holy site and installed checkpoints and metal detectors at its entrances after three Palestinian Muslims with Israeli citizenship shot two Israeli policemen on Friday morning. The attackers were later killed by Israeli police.
The site, holy to both Muslims and Jews, includes the Dome of the Rock and the Al-Aqsa Mosque.
In protest against the new Israeli security measures, dozens of Muslim worshippers prayed outside the compound and refused to enter the site.
"Such measures would fuel conflict, stir up religious sentiments and increase the state of tension among the Palestinian people, undermining the chances for reaching just and comprehensive peace based on the two-state solution," said the statement.
Earlier on Monday, the Arab League condemned the Israeli practices at Al-Aqsa Mosque as a blatant breach of the right of worship and violation of relevant international laws and UN resolutions.
The recent measures added tension to the Palestinian-Israeli conflict that has lasted for decades, since the Israeli occupation of Palestinian territories and the Western-backed creation of Israel in 1948.
Israel is blamed by the international community for the deadlock of the peace process because of its settlement expansion policy, which is rejected even by the United States, its strongest ally.
The Palestinians seek to establish an independent state in the light of the UN-proposed two-state solution based on the pre-1967 borders.
Egypt and Israel reached a U.S.-sponsored peace treaty in 1979, since when Egypt has been working to revive the Israeli-Palestinian peace process and mediate inter-Palestinian reconciliation.
(Xinhua)