Lebanese army arrests 2 in Baalbeck, seizes large quantity of arms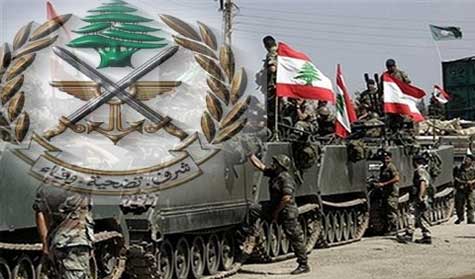 The Lebanese Army arrested two suspects in a raid in the eastern city of Baalbeck, seizing a large quantity of weaponry, the military said Monday.
"An army force conducted raids [Sunday] night in search for suspects after a gunbattle erupted in a neighborhood in Baalbeck," the army said.
One of the suspects was identified as Ahmad al-Wehbi, and the other as Mohammad al-Wehbi .
The seized arms were found in a A Jeep Grand Cherokee and included 18 RPGs and ammunition, 14 hand grenades, five Kalashnikovs, a grenade launcher and a quantity of ammunition and various military equipment.
The two suspects and the confiscated item were referred to the competent authority.
The arrests and seizure were made Lebanese when the Army was conducting large-scale raids on Sunday in search of high-profile fugitives from the Wehbi family in connection with the recent murder of Lamis Hasan Nakkoush.
The young girl, born in 2008, was killed by a stray bullet in front of her house a few minutes before iftar on May 30.
The suspect, identified by security forces at the time as Aa.W. of the Wehbe family, and the victim's brother reportedly exchanged words before the former opened fire, hitting Nakkoush in the back of her head.
The sources said that during the sweep Sunday, patrols met opposition from a group of suspects who opened fire on the Army in order to try and escape.
Dozens of members of the Wehbi family assembled near an Army checkpoint at the neighborhood's entrance and began to pelt rocks at security forces. The Army worked to disperse the crowd.
The area of Baalbeck is known for violence . Kidnappings, killings, car theft and arms and drug trafficking are common in this area .
President Michel Aoun has vowed to take action to curb lawlessness in the area. "Security forces were given the order to be firm in enforcing the law," Aoun told a delegation from the city on Jan 5, 2017.