The FPM,Hezbollah, Future, LF and PSP electoral law meeting failed , report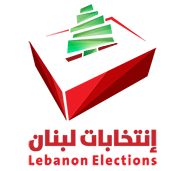 The meeting over the electoral law that was held Friday afternoon between the representatives of the country's main political parties failed media reports said.
The two-hour meeting at the Foreign Ministry in Ashrafieh was attended by Free Patriotic Movement chief Jebran Bassil, MPs Ibrahim Kanaan and Alain Aoun of the FPM, Hezbollah secretary general's political aide Hussein al-Khalil, Lebanese Forces deputy head MP George Adwan, Prime Minister Saad Hariri's adviser Nader Hariri and MP Ghazi Aridi of the Progressive Socialist Party.
According to sources of some of the attendants the meeting failed badly.
Bassil reportedly tried to push the so called 'qualification law' and called for the establishment of a Senate
In the first round, voting takes place in the current 26 districts ( as per the 1960 law) and voters can only vote for the candidates of their own sect . Two candidates for each sectarian seat qualify for the second round during which voting would take place in 10 newly-defined electoral districts and according to a non-sectarian proportional representation polling system.
Aridi criticized the 'qualification law' and was the most outspoken against it
"We totally reject it. We find it strange when say that you want to get out of the sectarianism , and we find you at the same getting much deeper into sectarianism "
"We do not want a Senate, and we do not demand its creation. They told us that the Senate is yours, and from Taif to this day we did not want to mention it or ask for its creation, because we know the composition of the country. "You are putting things upside down. Creating the Senate requires a long path beginning with the establishment of the National Commission for the Abolition of Political Sectarianism, then the abolition of political sectarianism and then parliamentary elections on a national basis to the Senate."
"You say that you are against the extension, who said we want the extension, and who said that Speaker Berri and MP Jumblatt want an extension, we want a new law, and our hand is stretched out to find a law before May 15."
Speaker Berri reportedly decided the last minute not to send any representative to the meeting