Fox News Fires Bill O'Reilly Over Sexual Harassment Allegations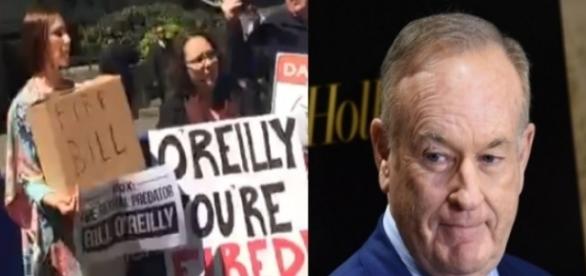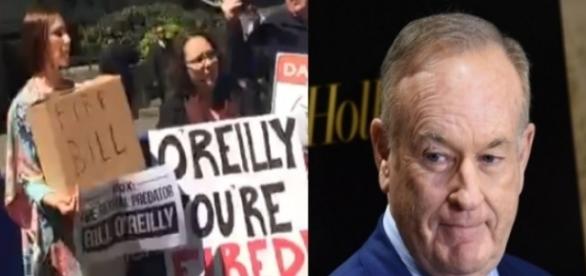 Bill O'Reilly has been forced out of his position as a prime-time host on Fox News, the company said on Wednesday, after the disclosure of settlements involving sexual harassment allegations against him. His abrupt and embarrassing ouster ends his two-decade reign as one of the most popular and influential commentators in television.
"After a thorough and careful review of the allegations, the company and Bill O'Reilly have agreed that Bill O'Reilly will not be returning to the Fox News Channel," 21st Century Fox, the parent company of Fox News, said in a statement.
Mr. O'Reilly is departing two and a half weeks after an investigation by The New York Times revealed how Fox News and 21st Century Fox had repeatedly stood by him even as sexual harassment allegations against him mounted. The Times found that the company and Mr. O'Reilly had reached settlements with five women who had complained about sexual harassment or other inappropriate behavior by him. The agreements totaled about $13 million.
Since then, more than 50 advertisers had abandoned his show, and women's rights groups had called for his ouster. Inside the company, women expressed outrage and questioned whether top executives were serious about maintaining a culture based on "trust and respect," as they had promised last summer when another sexual harassment scandal forced the ouster of Roger E. Ailes as chairman of Fox News.
That put pressure on 21st Century Fox and the Murdoch family, who controlled it. After the dismissal of Mr. Ailes, the company struck two settlements involving sexual harassment complaints against Mr. O'Reilly and extended his contract.
Last week, the Murdochs enlisted the law firm Paul, Weiss, Rifkind, Wharton & Garrison to investigate Mr. O'Reilly's behavior after one woman, who had detailed her allegations against Mr. O'Reilly to The Times, called the company's hotline to report her complaints. Since then, other complaints have been lodged.
Mr. O'Reilly has denied the allegations against him.
He will be succeeded in the 8 p.m. Eastern slot by Tucker Carlson, who moved to the channel's prime-time lineup only in January. "The Five," an ensemble political round table, will shift to 9 p.m. from the afternoon.
Mr. O'Reilly, 67, has been an anchor at Fox News since he started at the network in 1996. He was the top-rated host in cable news, delivering defiant commentary every weeknight, with a message that celebrated patriotism and expressed scorn for political correctness. His departure is a significant blow to the Fox News lineup, which dominated the prime-time cable news ratings. In January, the lineup lost another star, Megyn Kelly.
In a letter to the staff Wednesday, Rupert Murdoch and his sons, James and Lachlan, the top executives at 21st Century Fox, praised Mr. O'Reilly as "one of the most accomplished TV personalities in the history of cable news." The letter said, "His success, by any measure, is indisputable."
It also said the decision "follows an extensive review done in collaboration with outside counsel."
"Lastly, and most importantly, we want to underscore our consistent commitment to fostering a work environment built on the values of trust and respect," the Murdochs added.
The announcement of Mr. O'Reilly's departure occurred as a current Fox News contributor came forward Wednesday with complaints that he had made inappropriate comments to her.
The contributor, Jehmu Greene, said that she called Paul, Weiss on Wednesday to report inappropriate behavior by Mr. O'Reilly. Ms. Greene said she decided to call the firm after she received no response to an email she sent to a network executive more than a week ago to schedule a meeting to discuss her concerns.
Ms. Greene said instances of harassment occurred when she was a regular guest on the network but before she became a network contributor in November 2010. Ms. Greene disclosed her allegations to The Times in the fall but decided to go on the record this week.
She reported that in late 2007, Mr. O'Reilly told her that she should show more cleavage when she was in the makeup room.
About two years later, Ms. Greene was making an appearance on Mr. O'Reilly's show. Before the segment, the two discussed a bet they had made for dinner. She had won the bet, but Mr. O'Reilly had never paid up.
Ms. Greene said that Mr. O'Reilly then told her that while she might want to "break his bank" with the restaurant choice, he "was more interested in breaking my back."
"I don't think that these comments were focused from a sexual standpoint," Ms. Greene said. "I think they were more of a power standpoint to put me in my place."
Representatives for 21st Century Fox and Mr. O'Reilly did not immediately respond to requests for comment about Ms. Greene's comments.
NY TIMES