Lebanese man pleads guilty in Cedar Rapids gun smuggling case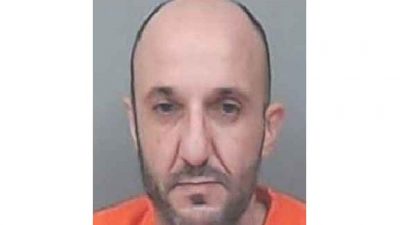 A Lebanese citizen arrested in connection to a local gun smuggling case, pleads guilty to charges.
According to court documents, Fadi Yassine bought guns from four people who were storing them in Pizza Daddy bags in 2015, a restaurant in Cedar Rapids.
The 42-year-old Yassine was arrested on a warrant issued by the Northern District of Iowa when he arrived last February on an international flight in New York on a criminal complaint charging him with conspiring to violate the Arms Export Control Act — not having a license to export guns, according to the U.S. Attorney's Office.
The warrant affidavit shows Yassine purchased guns in Lebanon that had been acquired in the United States and shipped to Lebanon by Ali Al Herz, 51, his son Adam Al Herz, 23, his brother Bassem Herz, 31, and Bassem's wife, Sarah Zeaiter, 24.
Yassine also communicated through Facebook from Lebanon with Bassem Herz to provide him with information on which firearms to purchase, the affidavit shows. Yassine also gave $30,000 in cash to Ali Al Herz in Lebanon for him to acquire more guns in the United States.
Yassine made his initial appearance last February in a federal court in Brooklyn, New York. Yassine waived further proceedings in New York and was ordered to be transferred to Cedar Rapids by the U.S. Marshals Service.
The Al Herz family members were convicted last year for smuggling guns from Iowa to Lebanon and are all serving federal prison terms.
The initial investigation of the Al Herz family led to the March 2015 seizure of 53 guns and thousands of rounds of ammunition concealed inside Bobcat skid loaders within a shipping container at the Norfolk, Virginia, seaport bound for Lebanon. A subsequent investigation led to the May 2015 seizure of a second shipping container in Cedar Rapids, also destined for Lebanon, with 99 guns and ammunition concealed inside skid loaders.
The group had previously sent two similar shipments to Lebanon in March and August 2014, according to evidence presented at court hearings. Each of the containers had been loaded and shipped from Midamar Corp. in Cedar Rapids, a food exporter.
Midamar owners or employees were not charged in this conspiracy.
Evidence presented during hearings showed the containers were bound for southern Lebanon, which is controlled by Hezbollah. Prosecutors said the motive for this crime was greed because the guns could be sold for 10 times their value in Lebanon than in the United States.
agencies