Why Ava DuVernay Wore A Lebanese Designer's Dress To The Oscars- updates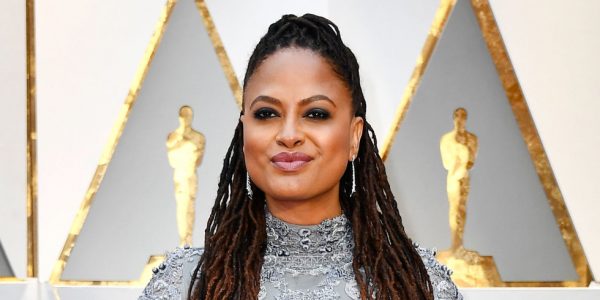 From the moment she stepped onto the red carpet at this year's Oscars, Ava DuVernay was making a statement – one that was so subtle you might not have even realised.
The American director, who was nominated for Best Documentary Feature for her film 13th, was dressed in an elegant lacy gown by a Lebanon-based fashion house.
On Twitter, DuVernay described her sartorial choice as "a small sign of solidarity".
"I chose to wear a gown by a designer from a majority Muslim country. Thanks to @AshiStudio of Lebanon," she wrote.

Ashi Studio was launched by Saudi-born designer Mohammed Ashi in Beirut 10 years ago. Celebrity fans include Lady Gaga, Zendaya, Sarah Jessica Parker and Demi Lovato.
By choosing to wear Ashi's design, DuVernay appeared to be protesting US President Donald Trump's travel ban on seven Muslim-majority countries and refugees earlier this month.
While the ban was lifted by a federal judge, Trump is said to be working on a revised travel ban, targeting the same nations.
Many of DuVernay's fans took to Twitter to praise her outfit choice.
DuVernay was not the only celebrity that wore a Lebanese designer's Dress . More than ever, Lebanese designers are designing glamorous gowns for Hollywood's elite.
Meryl Streep ditches Chanel for Elie Saab
Freida Pinto in Elie Saab
Elizabeth Banks in Elie Saab
Lea Michele in Elie Saab
Ginnifer Goodwin in Zuhair Murad
Petra Nemcova in Georges Chakra
5. Tony Ward
Leona Lewis in Tony Ward
Molly Sims in Tony Ward
Emirates women/Arab America YL