Palestinian president, Jordanian King , Israeli PM to attend Paris mass rally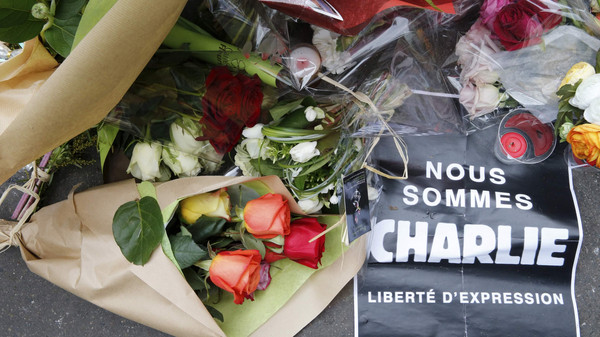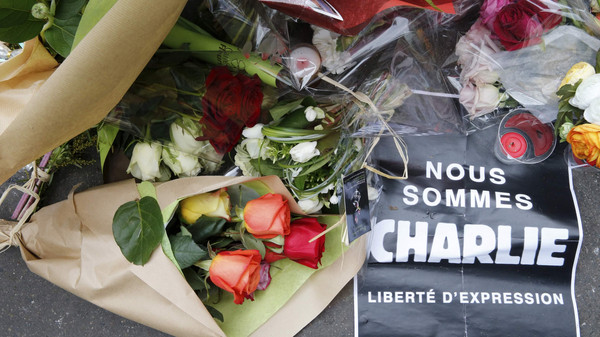 Palestinian President Mahmoud Abbas and Israeli Prime Minister Benjamin Netanyahu  and the  Jordanian King  Abduallah II and Queen Rania   will be attending a mass national rally for the 17 victims killed in Islamist attacks in France this week, Agence France-Presse reported.
Leaders from around the world will also join the march in solidarity. Here is a list of world political figures who have confirmed their attendance:
Albania — Prime Minister Edi Rama
Algeria — Foreign Minister Ramtane Lamamra
Austria — Foreign Minister Sebastian Kurz
Belgium — Prime Minister Charles Michel
Benin — President Thomas Boni Yayi
Britain — Prime Minister David Cameron
Bulgaria — Prime Minister Boyko Borisov
Canada — Public Safety Minister Steven Blaney
Croatia — Prime Minister Zoran Milanovic
Czech — Prime Minister Bohuslav Sobotka
Denmark — Prime Minister Helle Thorning-Schmidt
Gabon — President Ali Bongo Ondimba
Georgia — Prime Minister Irakli Garibashvili
Germany — Chancellor Angela Merkel
Greece — Prime Minister Antonis Samaras
Hungary — Prime Minister Viktor Orban
Israel — Prime Minister Benjamin Netanyahu and Foreign Minister Avigdor Lieberman
Italy — Prime Minister Matteo Renzi
Jordan — King Abdullah II and Queen Rania
Latvia — Prime Minister Laimdota Straujuma
Mali — President Ibrahim Boubacar Keita
Niger — President Mahamadou Issoufou
Palestine — president Mahmud Abbas
Portugal — Prime Minister Pedro Passos Coelho
Romania — President Klaus Iohannis
Russia — Foreign Minister Sergei Lavrov
Spain — Prime Minister Mariano Rajoy
Switzerland — President Simonetta Sommaruga
The Netherlands — Prime Minister Mark Rutte
Tunisia — Prime Minister Mehdi Jomaa
Turkey — Prime Minister Ahmet Davutoglu
United Arab Emirates — Foreign Minister Sheikh Abdullah bin Zayed al-Nahayan
Ukraine — President Petro Poroshenko
United States — Attorney General Eric Holder
European Commission — President Jean-Claude Juncker
European Parliament — President Martin Schulz
European Union — President Donald Tusk
NATO — Secretary General Jens Stoltenberg
Preparations for the rally
The rally Sunday is also a huge security challenge for a nation on alert for more violence, after 17 people and three gunmen were killed over three days of attacks on a satirical newspaper, a kosher supermarket and on police that has shaken France.
More than 2,000 police are being deployed, the Associated Press reported in addition to tens of thousands already guarding synagogues, mosques, schools and other sites around France.
Hundreds of thousands of people marched Saturday in cities from Toulouse in the south to Rennes in the west to honor the victims, and Paris expects hundreds of thousands more at Sunday's unity rally.
Unity against extremism is the overriding message for Sunday's rally.
Top European and U.S. security officials are also holding a special emergency meeting in Paris about fighting terrorism.
The rally "must show the power, the dignity of the French people who will be shouting out of love of freedom and tolerance," Prime Minister Manuel Valls said Saturday.
"Journalists were killed because they defended freedom. Policemen were killed because they were protecting you. Jews were killed because they were Jewish," he said. "The indignation must be absolute and total – not for three days only, but permanently."
Al-Qaeda's branch in Yemen said it directed Wednesday's attack against the publication Charlie Hebdo to avenge the honor of the Prophet Muhammad, a frequent target of the weekly's satire.
Al Arabiya