Panic in Baghdad as ISIS militants are reportedly less than 2 miles away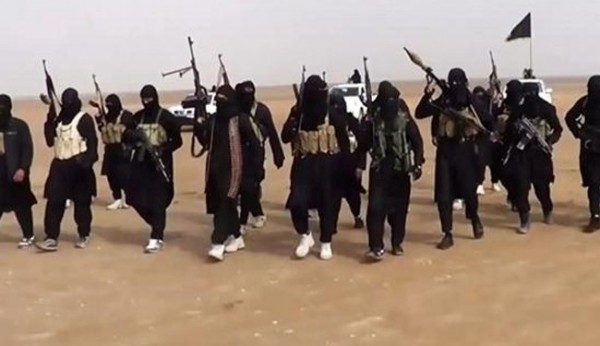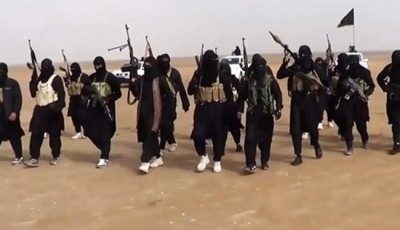 The Vicar of Baghdad sent an SOS from the besieged Iraqi capital Monday and warned that the murderous Islamic State militants were breathing down their necks.
"ISIS are now just 5 miles away from Baghdad," Canon Andrew White, who runs the last Anglican church in Iraq, wrote on his Facebook page. "Lord have mercy, Christ have mercy. We need you."
White posted the alarm after Iraqi forces — backed by air strikes from the U.S.-led coalition — appeared to have stymied an earlier ISIS advance on the city.
Pentagon officials noted that the Iraqi Army and ISIS have been fighting for weeks on the outskirts of the sprawling city and that Baghdad itself remains in government hands.
So it wasn't immediately clear whether White's panicked post around 5 p.m. Eastern time was prompted by a renewed ISIS offensive. And the cleric did not respond to several emails seeking comment about the evolving — and terrifying — crisis.
In a posting seven hours earlier, White warned that ISIS was less than 2 miles away and described a Baghdad filled with foreboding.
"People are very fearful the nation looks as if it has collapsed," White wrote. "The usual hectic and crazy streets were this morning almost empty."
White, 50, who also heads the British-based charity Foundation for Relief and Reconciliation in the Middle East, said the Iraqi Army was no match for ISIS.
"This morning I was with one of my soldiers who is assigned by the government to protect me," White wrote. "I asked him what he would do if he saw ISIS coming. He told me he would take off his uniform and run."
White wrote that when he asked his bodyguard "if he took seriously his role as a soldier to fight and protect his people," the soldier said no.
"He told me he just did it because he needed the money," White wrote.
There was more fierce fighting in the area Monday, but the Iraqi Army apparently was able to stop the ISIS forces bearing down on the key city of Amariya al-Fallujah, about 25 miles west of Baghdad, the BBC reported.
Meanwhile, ISIS continued to attack the Kurdish town of Kobani in northern Syria, sending thousands of terrified residents fleeing for the Turkish border.
The Kurds have been resisting, but they are outgunned by ISIS. And while the Turks have sent tanks to the border, so far they haven't lifted a finger to help the Kurds, who face being massacred if ISIS keeps advancing.
Overnight, U.S. warplanes bombed ISIS positions in Iraq's Anbar Province and blasted militant-controlled oil facilities near the Syrian cities of Aleppo, Raqqa, Hassakeh and Deir el-Zour.
Originally published in the New York Daily News by DAN FRIEDMAN , SASHA GOLDSTEIN , CORKY SIEMASZKO