Mild quake shakes Lebanon, western Syria and northern Israel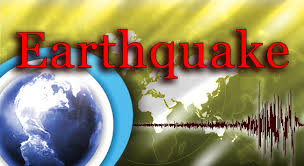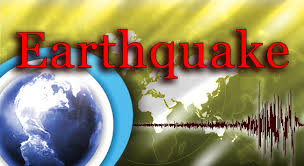 LebanonA mild earthquake measuring 4.0 on Richter Scale that occurred just after midnight Saturday lasted about 10 seconds and shook several areas in Lebanon, including the capital, Beirut, local media reported .
The tremor was mainly felt in Iklim el-Kharoub, Chouf, Sidon, and Jezzine areas in southern Lebanon, Annahar news website reported.
The European Mediterranean Seismological Center said the epicenter of the quake was at sea, 47 km southwest of Beirut.
There was no report of damage or casualties in Lebanon.
Some reports indicated that the tremor was also felt in northern Israel, Damascus and Syrian coastal area.
The National Centre for Geophysical Research of Bhannes said the initial tremor was followed by another of 3.6 magnitude at around 1:25 am Sunday .
According to Lebanon's state-run Bhannes Center for Seismic and Scientific Research, over 600 earthquakes with magnitudes below 3 hit Lebanon each year.
The last major quake to hit Lebanon in modern times occurred on March 16 , 1956 .Its epicenter was located in the Chouf District of Mt Lebanon . It killed 136 people destroyed Six thousand homes and damaged another 17,000 .
Commenting on Lebanon's failure to elect a new president one Beirut resident told Ya Libnan:" lets hope this quake will rattle the Lebanese politicians and make them go to the parliament to elect a new president ".